Over 150 bands at over 15 venues; click for website.
If the world were a sphere, I would've gone to Yonge and Dundas last night to see
Crash Parallel
. If the world were a sphere, I'd be downtown tonight to see
Tim Chaisson and Morning Fold
. However, the world is a spheroid (put simply, "slightly squished").
I had previously heard of Indie Week, but didn't know much about it until this Friday when
@timchaisson
tweeted about it. It is held in both Canada and Ireland; one talented band will be chosen to preform at the other city as well. The better half of the festival is over and final judging takes place tomorrow, but I'll be looking into this event next year.
Man, Hot Panda really has me taking indie seriously now.
As for how I did spend the first half of this weekend, a couple of friends and I went to see "Easy A". Thoughts I have for this movie are mostly positive. The main character is witty, charismatic, and relateable (for me, at the least). It's only as unrealistic as every high school drama, still managing to follow and deviate from the girl-boy-love-musical recipe.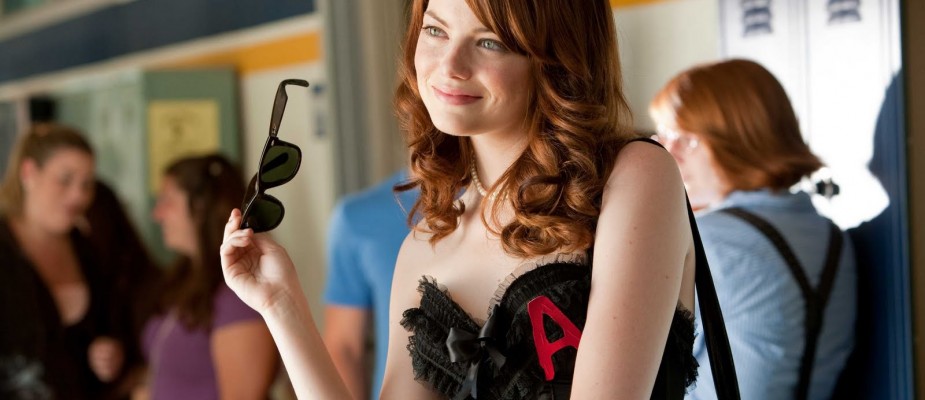 (Emma Stone as Olive Pendergast)