I have great difficulty not loving this man. But oops,
they did it again
(credits to George Salisbury). And if that's not inspirational enough,
he walks on water
, too. On a personal note, I've avoided bananas for 18 months-- banana chips and banana bread don't count. I've been told they contain potassium, so here's some food porn on post no. 300 to reduce your risk of stroke, control your blood pressure and improve your bone mineral density.
Anais Pouliot by Terry Richardson for Aldo 2012
Samuel Hoggar at a Volta River Estates in Ghana by Nathalie Bertrams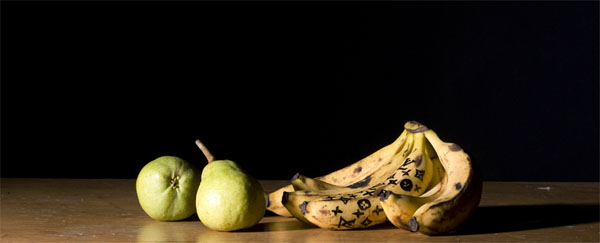 Still life with Louis Vuitton Bananas by Ting Ting Cheng